As a registered and bonded Legal Document Assistant, there are an assortment of immigration forms OC Legal Self-Help Center can assist you in completing. Please note all immigration forms are available at NO COST on the USCIS website. However, these forms can be confusing, therefore we can assist in assembling your forms and supporting evidence to submit to Immigration.
You do not need to hassle with high attorney cost to complete these Petitions. We will gladly assist you at an affordable price.
We are unable to assist clients in complicated matters, we can refer you to a competent Attorney in matters related to Cancellation of Removal, Deportation and Asylum.
Below is a list of cases we can assist you in: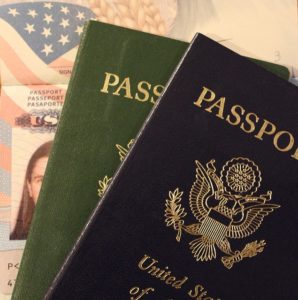 Application for Naturalization/Citizenship
Adjustment of Status
Permanent Residence Card (Green Card)
Family Based Petitions
Consular Processing
Fiancé Visa
Initial Request for DACA (Deferred Action for Childhood Arrivals)
Renewal for DACA (Deferred Action for Childhood Arrivals)
Parole in Place (PIP)
Renewal of Employment Authorization Documents
Completing Affidavits of Support
Commitment to Excellence
OC Legal Self Help-Center, understands the complexities and sensitive nature of preparing legal documents. We know that even the smallest errors can cause lengthy delays, if your paperwork is not completed correctly. You should only hire professionals who are qualified and authorized by law to complete your document preparation needs.
We are committed to making sure that every case we work on is completed accurately and to the best of our ability. We do not cut corners or take short cuts when working on any customer task. If we are unable to assist you, we will gladly refer you to a competent Attorney who can take over your case. We treat every case as if it were our own, and strive to get positive results on all work performed. To learn more about our immigration services, or to discuss the details of your case, please get in touch with our office today.